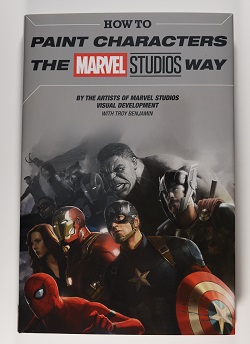 Title: How to Paint Characters the Marvel Studios Way
Author: Various
Type: Hardcover
Date: 2019
Pages: 200
Publisher: Marvel Worldwide, Inc.
Description: This book discusses how various Marvel characters are drawn/visualized for the movies. Dr. Strange appears on the back cover, the Table of Contents page and on pages 53 and 130-135.