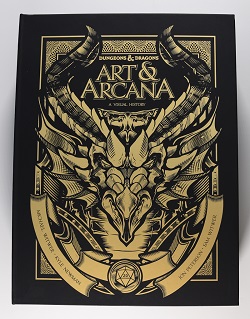 Title: Dungeons & Dragons Arts & Arcana A Visual History
Author: Various
Type: Slipcase Hardcover
Date: 2018
Pages: 440
Publisher: Ten Speed Press
Description: This is a premium slipcase compendium about the art and arcana of Dungeons and Dragons. This book goes all out. In it, it talks about how Greg Bell used Strange Tales 167 as inspiration for art for the very first D&D Books.