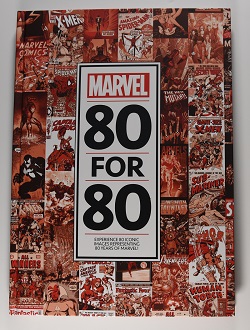 Title: Marvel 80 for 80
Author: Jess Harrold and John Rhett Thomas
Type: Hardcover
Date: 2019
Pages: 168
Publisher: Marvel Worldwide, Inc.
Description: This large format book shows and talks about 80 Marvel images from the past 80 years. DR. Strange appears on the front and back coves and on pages 58, 59, 91 and 111.