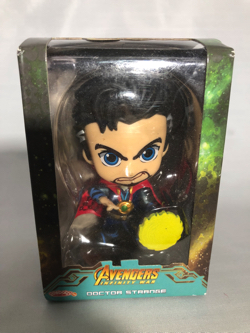 Name: Cosbaby Doctor Strange
Series: Avengers Infinity War
Artist: Unk
Date: 2018
Size: 3.5" x 5" x 2.75"
Company: Hot Toys Limited
Description: This is a small heavyweight bobble head figure depicting the MCU version of Dr. Strange. It comes with a removable base and spell disk. The figure itself is approximately 4.75" tall.