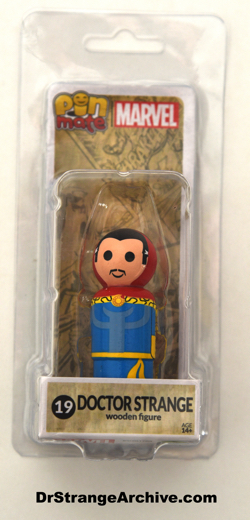 Item: Doctor Strange Pin Mate
Date: 2017
Type: Toy
Size: 2 3/4" x 6"
Company: Bif Bang Pow!
Description: This is a small wooden figure of Dr. Strange from the Pin Mate line of little round Marvel Figures. It is number 19 in the series. The back shows a list of 18 characters with the highest numbered 46. The figure is about 2" tall and about 1 3/4" wide.