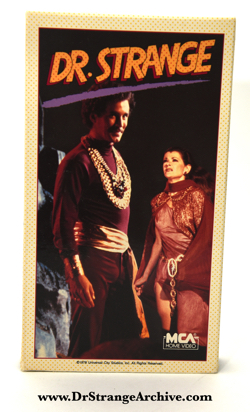 Item: Dr. Strange TV Pilot
Date: 1987
Type: VHS
Size: 4 1/8" x 7 3/8"
Company: MCA Home video
Description: This is the VHS version of the Dr. Strange TV pilot from 1978 that was produced for movie rental stores. The front boarder and bad are off-white with yellow dots. The number 55104 appears on the side of the box. Run time is 1hr 34min.