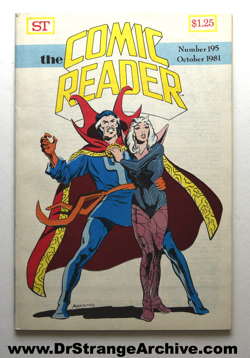 Item: Comic Reader 195
Date: 1981
Type: Magazine
Size: 7 x 10 1/4
Company: Street Enterprises
Description: This is a comic book collecting magazine that is 62 pages long and has a pieces of Dr. Strange art with Clea by Paul Abrams who was a comic artist, inker and penciler. It is issue 196 from October of 1981.