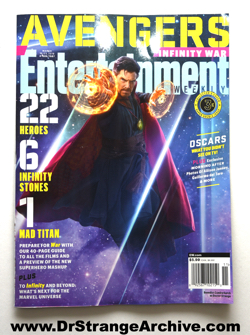 Item: Entertainment Weekly
Date: 2018
Type: Magazine
Size: 7 3/4 x 10 1/2
Company: Entertainment Weekly Inc.
Description: This is the Avengers Infinity War issue of the magazine published March 16, 2018. There are 15 different covers. This one features Dr. Strange and contains a large article on the upcoming movie.