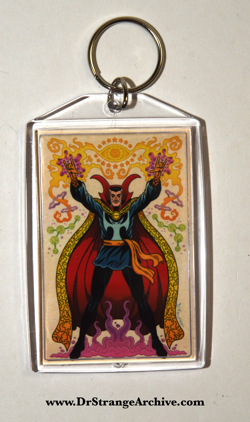 Item: Dr. Strange Key Chain
Date: Unk
Type: Misc
Size: 2 3/8" x 3 1/2"
Company: None
Description: This is a key chain with a great classic style image of Dr. Strange by Darryl Young. I purchased this item at the 2018 C2E2. The print used for this key chain can be viewed in the Poster/Art section of the Archive.