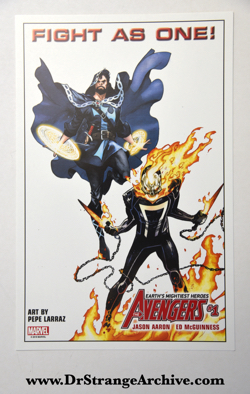 Item: Avengers #1 Litho
Date: 2018
Type: Advertising
Size: 6.5" x 10 1/4"
Company: Marvel
Description: This is a free giveaway card distributed in May of 2018. It was called a "Litho" that was produced to advertise the new Avengers series. Several different versions of these were produced. This version has Dr. Strange and Ghost Rider on it.