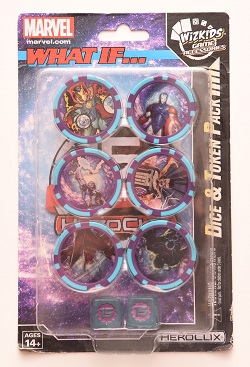 Item: HeroClix What If... Dice & Action Token Pack
Date: 2017
Type: HeroClix Game
Size: 5 x 7 7/8
Company: Wizkids/Neca, LLC
Description: This is a pack of two dice and six HeroClix Action Tokens. Two of the tokens include What If variations of characters with the Cloak of Levitatino and Eye of Agamotto.