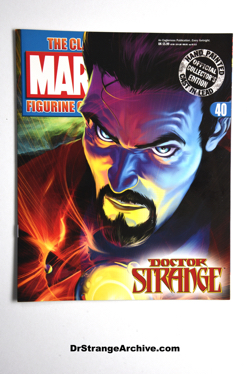 Item: The Classic Marvel Figure Collection #40
Date: 2006
Type: Magazine
Size: 8 5/8 x 10 7/8
Company: Eaglemoss Publications, Ltd
Description: This is a magazine that come with a Doctor Strange figure. The figure can be viewed in the archive. This magazine is dedicated to the Doctor featuring articles history.