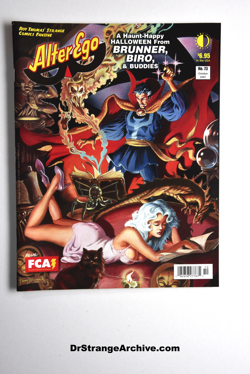 Item: Alter Ego No. 73
Date: 2007
Type: Magazine
Size: 8 3/8 x 10 7/8
Company: TwoMorrows
Description: This is the October 2007 vol. 3 no. 73 issue of the magazine featuring a sexy piece of Frank Brunner cover art dated 2001. This issue features Frank Brunner's art along with other artists. Dr. Strange images are included in the Brunner article.