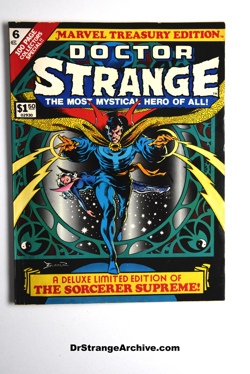 Item: Marvel Treasury Edition Doctor Strange The Most Mystical Hero of All!
Date: 1975
Type: Comic Magazine
Size: 10 1/8 x 13 3/8
Company: Marvel Comics Group
Description: This is the vol 1 no. 6 issue 100 page collectors special. Doctor Strange art graces the cover by Brunner. This edition contains ten stories and reprints.