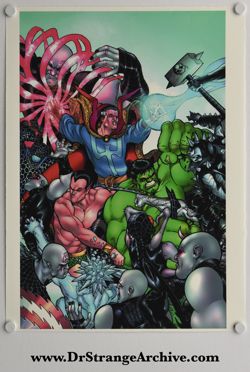 Title: Defenders #5 Cover
Artist: Christopher Sotomayor
Date: Unk
Type: Art Print
Size: 11.25x15.25
Other Characters: Namor, Hulk
Manufacturer: Unk
Description: This is a certified color artists' proof original digital print. It is a single print edition (1 of 1) and will never be reproduced again. It depicts Doctor Strange, Namor and the Hulk fighting a group of bad guys.