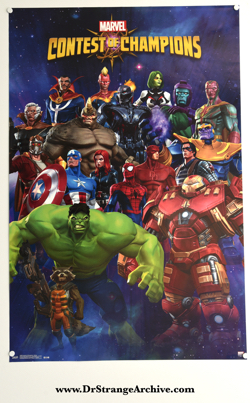 Title: Marvel Contest of Champions - Group
Artist: Unk
Date: Unk
Type: Poster
Size: 22 3/8" x 34"
Other Characters: Many
Manufacturer: Trends International
Description: This is a computer generated art style poster for Marvel's Contest of Champions game. Doctor Strange is in the top left side of the poster. The Trends reference number is 13849.