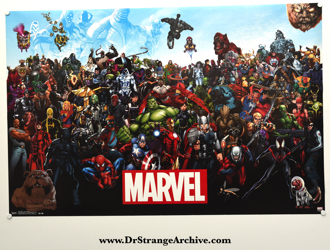 Title: Marvel - The Lineup 15
Artist: Unk
Date: Unk
Type: Poster
Size: 34" x 22 3/8"
Other Characters: Many
Manufacturer: Trends International
Description: This is a Marvel lineup poster with a ton of Marvel characters represented. Dr. Strange is to the right of center. The Trends reference number is 14133.