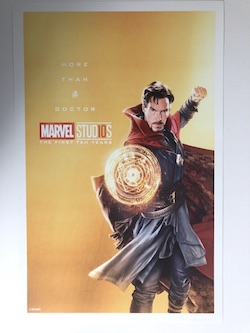 Title: Marvel Studios First Ten Years
Artist: Unk
Date: 2018
Type: Mini-Poster
Size: 11" x 17"
Other Characters: None
Manufacturer: Unk
Description: This is a small mini-poster commemorating the first ten years of the MCU movies. This one features the movie version of Dr. Strange with More Than a Doctor printed on the front.