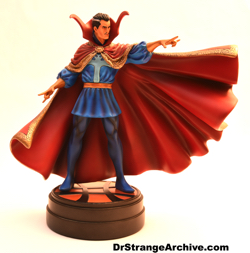 Name: Dr. Strange
Artist: Kucharek Brothers
Date: 2005
Size: 12 1/2 x 12 1/2
Company: Bowen Designs
Description: This is great painted statue from Bowen. It stands over twelve inches tall and is quite wide with his cloak spread out. The Doctor is very imposing in his stance.The sculpt and paint are top notch. This statue is 1215 of 2000.