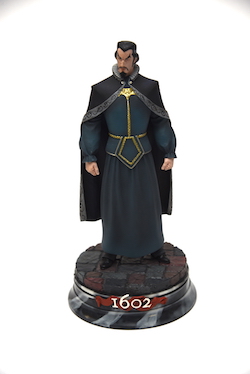 Name: Doctor Strange 1602 Neil Gaiman
Artist: Andy Bergholtz
Date: 2004
Size: 9 1/4" x 4 3/4"
Company: Diamond Select Toys
Description: This is a limited hand painted Doctor Strange statue from the 1602 mini series comic books. This statue is 129 of 1000 and is the Neil Gaiman edition. The is another version limited to 2003 statues that was also produced and is in the collection also.