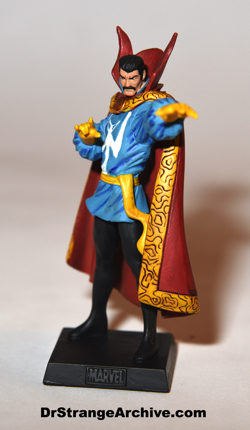 Name: Dr Strange #40
Artist: Unk
Date: 2007
Size: 3.5
Company: Eaglemoss Publications Ltd
Description: This is a great small white metal lead statue of Doctor Strange that came with the Classic Marvel Figure Collection Magazine #40. It is hand painted and individually numbered. This one is numbered 4745. For the size, the detail and paint job are well done.