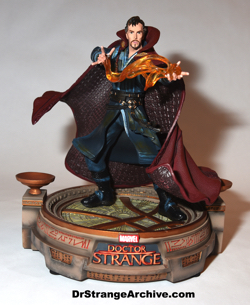 Name: Doctor Strange
Artist: Unk
Date: 2016
Size: 10 x 9
Company: Disney Store USA, LLC
Description: This is a limited edition light up Doctor Strange statue produced for the Disney Store featuring the movie version of Doctor Strange. The base and the spell between his hands light up. This statue is 289 of 500.